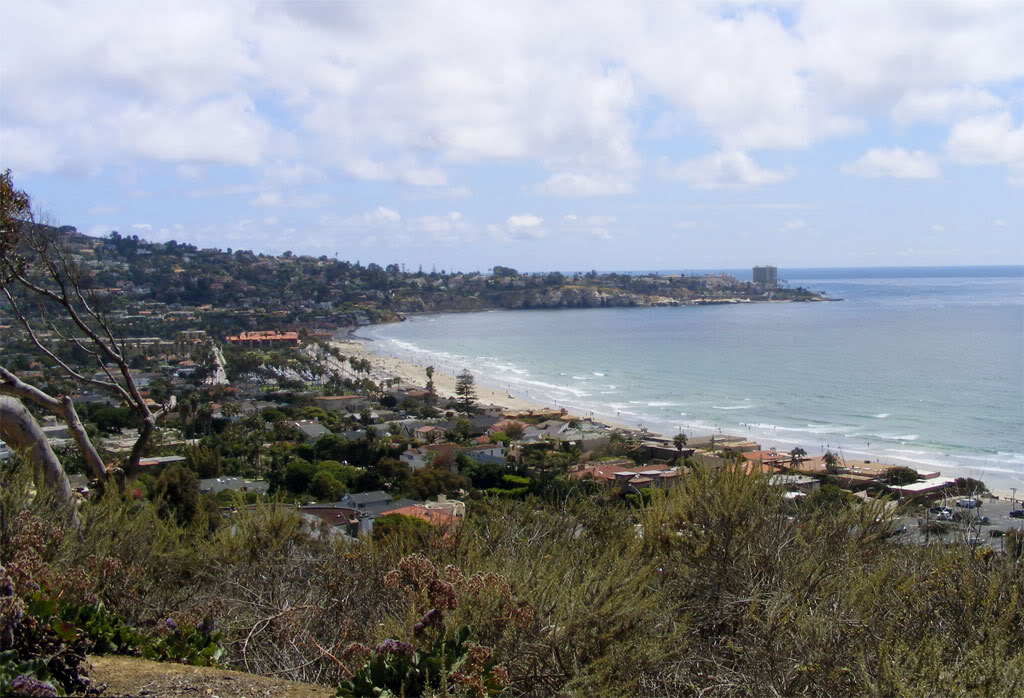 HISTORY
La Jolla is nicknamed the "Jewel City".
Originally, the local Native Americans Kumeyaay called it Kulaaxuuy (land of holes) perhaps because of the caves on the bluffs. It is said that with the arrival of the Spaniards it was corrupted to La Jolla from the Spanish word La Joya which means The Jewel. In 1850 it was incorporated into the City of San Diego. With the development of La Jolla Shores and La Jolla Hermosa in 1926 only people of pure Caucasian blood could own real estate there and Jews and other minorities were excluded. In 1948 the Supreme Court prohibited this type of restriction.
Real estate companies would fire an agent who sold La Jolla real estate to Jews and Jews were required to put a larger down payment and agents would place a green card with the Star of David on their dashboard to warn the sellers. Sellers also would leave their porch lights on to tell agents that they did not wish to sell to a Jew. Since for sale signs were not allowed then or now buyers would visit real estate offices to find out what was available for sale.
With the establishment of UCSD and their many Jewish professors the climate changed and by 1962 there was a tremendous increase of the Jewish population. Today, there are 3 synagogues in La Jolla and 60% of Jews live there. In 2007 the estimated population was 43,054.
LA JOLLA REAL ESTATE
Within La Jolla there are several neighborhoods such as:
La Jolla Farms, La Jolla Scenic (North and South,) Muirlands, La Jolla Hermosa (Upper and Lower), WindanSea, Bird Rock, Beach-Barber Tract, La Jolla Alta, Hidden Valley, Country Club, La Jolla Mesa, Soledad and La Jolla Heights.
La Jolla's fabulous coastline demands wonderful views and the closeness to the ocean has a tremendous impact on the price of real estate.
As of 4/8/2014 and going back 6 months, there are 155 detached homes listed for sale ranging from a high of $28,000.000.00 to an average of $4,380,000.00 to a median of $3,150,000.00. There were 161 homes sold with a high of $`6,250,000.00 to an average of $2,233,000.00 and a median of $1,750,000.00.
EDUCATION
Public Schools:
La Jolla high School, La Jolla Elementary, Torrey Pines Elementary, Bird Rock Elementary, the Preuss School UCSD (public charter school).
Private Schools:
The Bishop's School, the Children's School, Stella Maris,Delphi Academy, All Hallows Academy, the Gillespie School, the Evans School and the La Jolla Country Day School located in University City.
Universities:
University of California San Diego which includes the Scripps Institution of Oceanography and the San Diego Supercomputer Center.
National University, the Scripps Research Institute, the Burnham Institute (cancer research) and the Salk Institute and International Academy of English.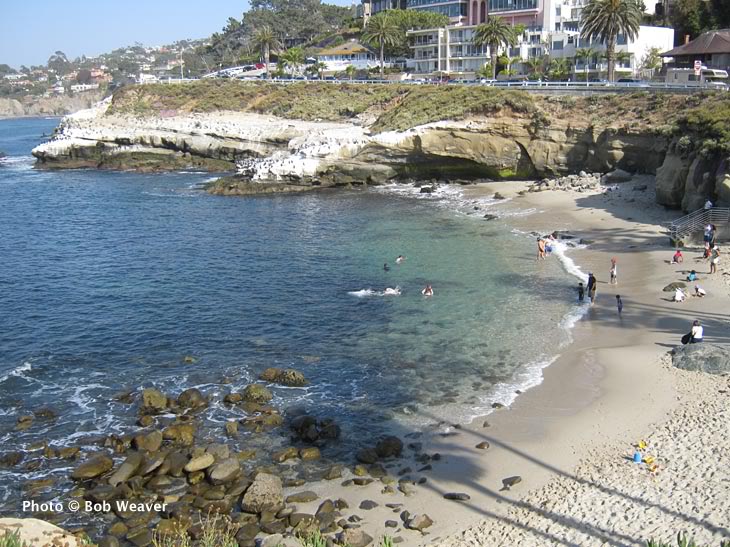 BEACHES
Children's Pool Beach

La Jolla Cove
La Jolla Beach and Tennis Club
La Jolla Shores
WindanSea Beach
Black's Beach (nudist)
Wipeout Beach
Scripps Beach
SHOPPING
The Village is a shopper's paradise with Sachs, Ann Taylor and interesting boutiques, antique stores, galleries and specialty shops.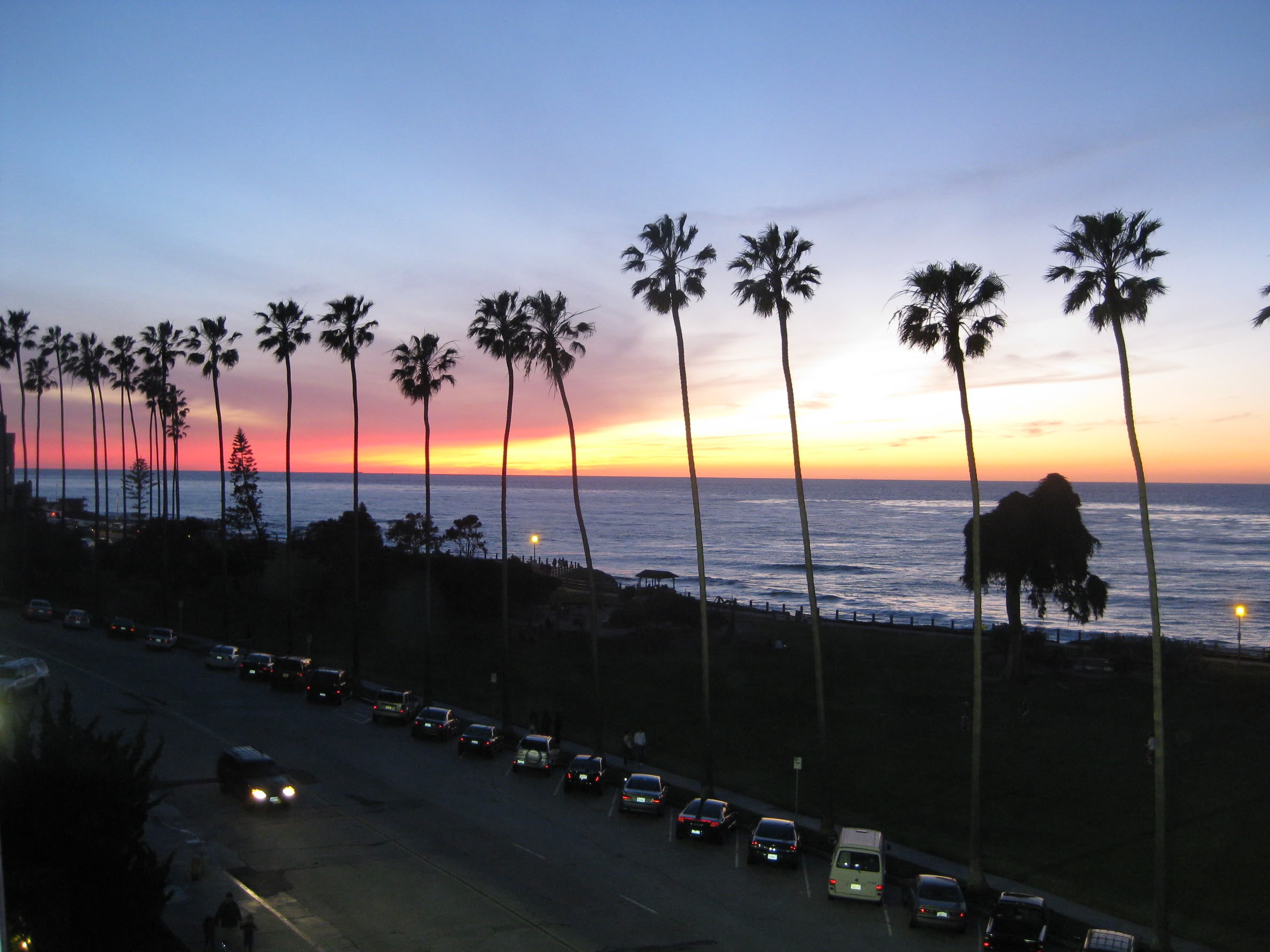 CLIMATE
La Jolla has the best weather in the country with an average temperature of 70 degrees Fahrenheit. If you enjoy the outdoors you are in for a treat! Hang gliding, roller blading, skate boarding, bicycling, fishing, boating, golfing, tennis, swimming, water skiing, camping, rock climbing, hiking and surfing are enjoyed year round. Skiing is only 2 hours away. Outdoors entertaining is very popular.
POINTS OF INTEREST
Torrey Pines Gliderport, La Jolla Cove, Children's Pool Beach, Mount Soledad, La Jolla Shores, La Jolla Playhouse, Museum of Contemporary Art, Birch Aquarium, Ellen Scripps Browning Park (concerts by the sea), Torrey Pines Reserve State Park.
EMPLOYMENT
UCSD, Qualcomm, Scripps Green Hospital, VA Hospital, Salk Institute, private and public schools, Scripps Hospital, investment firms, more than 400 biotechnology companies in Sorrento Valley and La Jolla.